NiMo16Cr16Ti corrosion-resisting alloy steel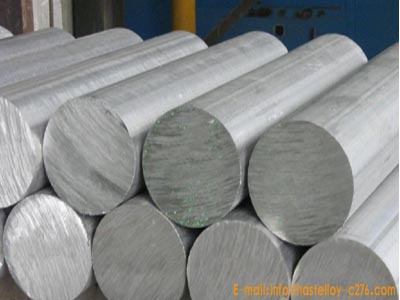 NiMo16Cr16Ti material is a kind of Ni-Cr-Mo alloy containing tungsten with very low content of the silicon and carbon.
NiMo16Cr16Ti Characteristic: in oxidizing and reducing conditions, NiMo16Cr16Ti has excellent corrosion resistance to most corrosive medium. the excellent Corrosion resistance, crevice corrosion and stress corrosion cracking performance.
1. NiMo16Cr16Ti equal material: W.Nr.2.4610, Hastelloy C-276,UNS N06455
2. NiMo16Cr16Ti: corrosion-resisting alloy steel chemical composition

Ni

Cr

Fe

C

Mn

Si

Mo

W

Co

V

P

S

minimum

balance

15.0

4.0

15.0

3.0

0.1

maximum

16.5

7.0

0.01

1.0

0.08

17.0

4.5

2.5

0.3

0.015

0.01
3. NiMo16Cr16Ti:8.9g/cm3 alloy steel density
NiMo16Cr16Ti alloy steel Melting temperature range: 1325-1370 degree
4. NiMo16Cr16Ti corrosion-resisting alloy steel application:
NiMo16Cr16Ti has been widely used in chemical and petrochemical, such as element application chloride containing organic compounds in contact and catalytic system. This material is particularly suitable for high temperature, mixed with inorganic acid and organic acid impurities (such as formic acid and acetic acid), the use of seawater corrosion environment.
Other special applications:
The pulp and paper industry, such as cooking and bleaching solution container
The FGD system in the washing tower, heater, fan, wet steam
Equipment and components, work in the acidic gases in the environment
Reactor, acetic acid and acidic products
sulfuric acid condenser
methylene two phenyl isocyanate (MDI)
impure phosphoric acid production and processing
5.NiMo16Cr16Ti:Processing and heat treatment
NiMo16Cr16Ti solid solution treatment temperature is in the range of 1100 - 1160 degree .
The method of cooling water quenching, thickness of less than 1.5mm material also can use rapid cooling. If the air cooling, it should be from 1000 degree to 600 degree cooling in 2 minutes.
In the process of heat treatment, must keep the workpiece cleaning.
Product
About Us
Manufacture