B420CL Pickling Coils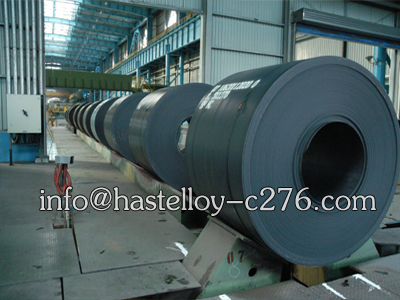 B420CL thickness allowable deviation should be consistent with Q / BQB 301 high precision (PT.B) provisions,B420CL good cold formability for automotive roll forming wheel and spoke network.
B420CL steel plate mechanical property
Grade

Tensile test

Yield strength

Tensile strength

Yield ratio

Elongation after fracture
A
L0=5.65√S0
(%)

180°Bending Test b
Diameter

B420CL

≥290

420-520

--

≥28

0.5a
B420CL steel chemical composition
Grade

Chemical composition(Heat analysis)%

C

Si

Mn

P

S

Alt

B420CL

≤0.12

≤0.30

≤1.50

≤0.030

≤0.025

≥0.010
B420CL steel plate/sheet application:
B420CL steel plate, steel strip is a kind of hot-rolled picked steel trip for automotive structure steel with welding performance, and some stamping performance. B420CL steel plate, steel strip is widely used, such as automobile manufacturing, electrical products, rolling stock, aerospace, precision instruments, food cans and so on.
China special steel limited Will return you with high-quality products and complete after-sale service with the lowest price. we committed to exceed customer's expectation on the basis of quality, price, and delivery. We sincerely hope to establish long-term cooperation relationship with you on the basis of mutual benefit, reciprocity and common development. As B420CL Mechanical and B420CL steel sheet suppliers, we can supply B420CL Chemical, B420CL Mechanical and B420CL standard for you ,please contact us.
Related products : B510L steel , B510DL steel , B420L steel , B380CL steel , B330CL steel , 410XLF steel
Product
About Us
Manufacture