SB-167 UNS N06601 supplier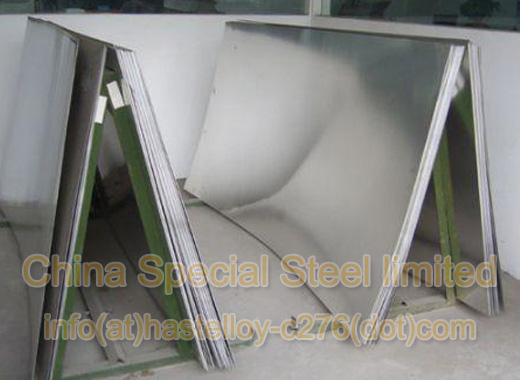 Equal material:W.Nr.2.4851, NC23FeA, Inconel 601.

Nickel chromiumSB-167 UNS N06601 is designed for a heat resistant, high temperature environment design, high strength, corrosion resistance and oxidation at high temperature and corrosive environment commonly used alloy material, SB-167 UNS N06601 has good oxidation resistance, anti carburizing resistance and sulphurizing performance. Under the environment of high temperature, oxidation resistance of the alloy is particularly prominent, SB-167 UNS N06601 has excellent resistance to oxidation skin off for the cyclic oxidation. Mechanical strength, but also have high easy forming, and has good processing properties and weldability.
Key words: SB-167 UNS N06601 alloy steel, SB-167 UNS N06601 stock, SB-167 UNS N06601 competitive price, SB-167 UNS N06601 high quality, SB-167 UNS N06601supplier, SB-167 UNS N06601 manufacturer.
UNS N06601 alloy chemical compsition:
alloy

%

Ni

Cr

Fe

C

Mn

Si

Cu

Al

P

S

UNS N06601

min

58

21

1.0

max

63

25

balance

0.1

1.5

0.5

1

1.7

0.02

0.015
SB-167 UNS N06601 alloy physical properties:
SB-167 UNS N06601 alloy steel density : 8.1 g/cm3
SB-167 UNS N06601 alloy steel Melting point: 1320-1370 degree
SB-167 UNS N06601alloy steel mechanical property:
Alloy and state

Strength of extension Rm N/mm2

Yield strength
RP0.2N/mm2

Extend rate A5 %

Brinell hardness HB

Annealing treatment

650

300

30

-

Solution treatment

600

240

30

≤220
SB-167 UNS N06601 application area:

1 heat treatment plant tray, basket and fixture.
2 wire strand annealing and radiant tube, high speed gas burner, industrial furnace of mesh belt.
3 Catalytic reforming in ammonia and nitric acid production in the isolation tank support grid.
4 The components of the exhaust system
5 Combustion chamber of solid waste incineration
6 pipe supports and soot processing unit
7 exhaust system components
8 oxygen re heater
Delivery time: Promptly (Stock) or 10-40 days (Production)
Stock : Available
MTC: Available
Payment Term : T/T or L/C At sight .
Contact Us
Email:info@hastelloy-c276.com
Gtalk:super.nickel.alloy@gmail.com
Yahoo Messager:super.alloys@yahoo.com
MSN:super.alloy@hotmail.com
Skype:super.alloys
Product
About Us
Manufacture