Hastelloy C Wrought nickel-base superalloy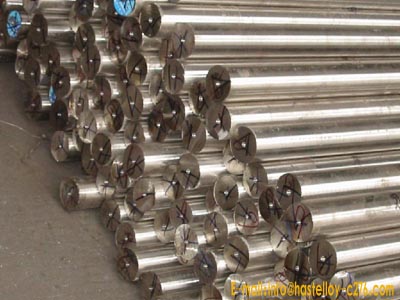 Hastelloy C Wrought nickel-base superalloy
Equal material :
NS3303/ NS333
Hastelloy C which is on the basis of
Hastelloy alloy B
adding elements of Cr, w, Ni - Cr alloy and N i.M o is compatible and optimization, in the oxidizing and reducing medium has good corrosion resistance and resistance to local corrosion, resistance to chloride stress corrosion cracking and pitting corrosion of sea water. Hastelloy C there are some serious drawbacks, in demanding oxidation medium, the alloy of chromium content is not enough to keep its passivation state and showed high uniform corrosion rate; More applications obstacle is the welding heat affected zone in many oxidizing, low pH, halide environment is sensitive to intergranular corrosion. Many applications require made of
Hastelloy C alloy steel
container must after solid solution treatment after welding eliminate segregation of heat affected zone, which seriously limits the application of this alloy.
Hastelloy C alloy steel
Chemical composition
Hastelloy C Physical properties
Hastelloy C Density: 8.94 g/cm3
Hastelloy C Melting point: 1350 degree
Hastelloy C Alloy
mechanical properties at room temperature:
| | | | |
| --- | --- | --- | --- |
| | | | |
| | | | |
| Hastelloy C alloy Hot rolled plate | | | |
| Hastelloy C alloy colled rolled sheet | | | |
| | | | |
Product
About Us
Manufacture