SM400C Pickling Coils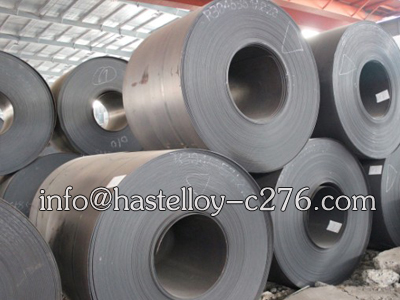 SM400C STEEL is hot rolled steel for welded structure in the form of plates, sheets & strips for architecture, engineering structures. SM400C steel is a material grade and designation defined in JIS G3106 standard. JIS G3106 is a Japanese material standard for hot rolled steel for welded structure steel plates, sheets, strips for Architecture, Engineering Structures. The hot rolled steel for welded structure SM400C steel is less reliable in its tensile strength than SM490 steel.
SM400C steel Chemical Composition
Grade

The Element Max (%)

C

Si

Mn

P

S

Cu (min)

SM400C

0.23-0.25

-

2.5*C min

0.035

0.035

-
Carbon Equivalent: Ceq = 【C+Mn/6+(Cr+Mo+V)/5+(Ni+Cu)/15】%
SM400C steel sheet/plate Mechanical Property
Grade

Thickness

Yield

Tensile

Elongation

SM400C

mm

Min Mpa

Mpa

Min %

t≦16

245

400-510

18

16 < t ≦ 160

205-235

400-510

24
China special steel limited Will return you with high-quality products and complete after-sale service with the lowest price. we committed to exceed customer's expectation on the basis of quality, price, and delivery. We sincerely hope to establish long-term cooperation relationship with you on the basis of mutual benefit, reciprocity and common development. As SM400C Mechanical and SM400C suppliers, we can supply SM400C Chemical, SM400C Mechanical and SM400C standard for you ,please contact us.
Related products : SM400B steel , SM400A steel
Product
About Us
Manufacture