High temperature high strength alloy steel N08811 HT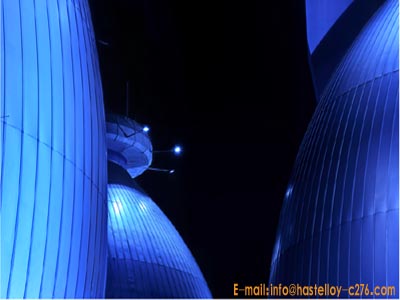 High temperature high strength alloy steel N08811 HT
N08811 is a fully austenitic low-carbon nickel - iron - chromium alloy in the same series of With N08811, the cobalt content of alloy can be strictly controlled under 0.01%. N08811 ability a lot of corrosion medium corrosion. Its high content of nickel in the aqueous corrosion condition has the very good resistance to stress corrosion cracking performance. N08811alloy steel usually applied in nitric acid condenser, nitric acid corrosion resistance, steam heating pipe and so one which request 500 degree working environment. N08811 alloy steel usually be delivered with annealed state.
1. N08811 equal material:W.Nr.1.4876, X10NiCrAlTi3220, NA15, Z8NC32.21, FeNi32Cr21AlTi, X 8 NiCrAlTi 32-21, Incoloy 800, W.Nr.1.4959. HT
2. 2. N08811 Chemical composition
| | | | | | | | | | | | | | |
| --- | --- | --- | --- | --- | --- | --- | --- | --- | --- | --- | --- | --- | --- |
| % | Ni | Cr | Fe | Mo | Co | C | Mn | Si | S | P | Cu | Al | Ti |
| min | 30.0 | 19.0 | | | | 0.06 | | | | | | 0.15 | 0.15 |
| max | 35.0 | 23.0 | 39.5 | | | 0.1 | 1.5 | 1.0 | 0.015 | | 0.75 | 0.60 | 0.60 |
3. N08811 Physical properties :
N08811 alloy steel Density: 8.0g/cm3
N08811 alloy steel Melting temperature range :1350-1400 degree
4. N08811 Mechanical properties at room temperature (minimum)
N08811 alloy steel product

specifications

yield strength RP0.2 N/mm2

yield strength RP1.0 N/mm2

Tensile strength Rm N/mm2

elongation A50%

hardness HB

cold rolling strip hot rolled plate

0.5-6.4

240

265

585

30

<=200

5-100

135-165

bar Cold working Hot working

1.6-64

25-100

>100-240

220

250

550

35

pipe Cold working Hot working

64-240

180

-

530

30

-

5-100

240

265

585

30

Condensation and heat exchanger

16-76
5. Application: N08811 alloy steel are widely used in various industrial sectors whose working temperature does not exceed 550 degree. Typical applications are:
sulfuric acid pickling factories with the heating pipe, containers, baskets, and chain, etc.
water cooling heat exchanger, Marine products pipeline system, acidic gas pipeline environment.
heat exchanger in phosphoric acid production, evaporator, washing, dip tube, etc.
air heat exchanger in petroleum refining
food engineering
chemical process
and high pressure oxygen flame retardant alloy application.
Product
About Us
Manufacture