SB-462 UNS N8020 supplier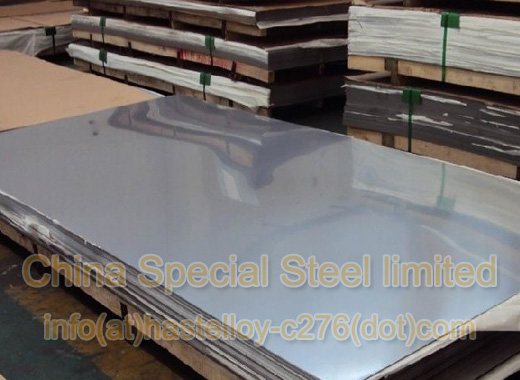 SB-462 UNS N8020 alloy material Equal material :
American brand:UNS N08926
Germany brand:W.Nr.1.4529,X1NiCrMoCu
British brand:X1NiCrMoCu
France brand:X1NiCrMoCu
SB-462 UNS N8020 under the conditions of containing halide, and research and development of high chromium molybdenum special stainless steel of high corrosion resistance. Because of its high molybdenum content, so SB-462 UNS N8020 has a very high resistance to pitting corrosion and crevice corrosion resistance, SB-462 UNS N8020 can be widely used in harsh conditions such as high temperature, sea water environment. Some cases are comparable to those obtained and harts alloy and titanium plate, high efficiency stainless steel with high corrosion resistance.
Acid medium SB-462 UNS N8020 is suitable for the existence of all kinds of industrial occasions. Due to low carbon content,SB-462 UNS N8020 also has excellent resistance to intergranular corrosion. Especially in acid containing halide, SB-462 UNS N8020 is better than ordinary stainless steel, can be used in the medium containing high concentrations of chloride ion, stress caused by chloride ion corrosion, pitting and crevice corrosion has excellent corrosion resistance.
Key words:SB-462 UNS N8020 alloy steel, SB-462 UNS N8020 stock,SB-462 UNS N8020 competitive price,SB-462 UNS N8020 high quality,SB-462 UNS N8020 supplier,SB-462 UNS N8020 manufacturer.
SB-462 UNS N8020 Stainless steel Chemical components
Incoloy 926

%

Ni

Cr

Fe

C

Mn

Si

Cu

Mo

N

P

S

Min

24

19

Balance

0.5

6.0

0.15

Max

26

21

0.02

2

0.5

1.5

7.0

0.25

0.03

0.01
Delivery time: Promptly (Stock) or 10-40 days (Production)
Stock : Available
MTC: Available
Payment Term : T/T or L/C At sight .
Contact Us:
Email:info@hastelloy-c276.com
Gtalk:super.nickel.alloy@gmail.com
Yahoo Messager:super.alloys@yahoo.com
MSN:super.alloy@hotmail.com
Skype:super.alloys
Product
About Us
Manufacture