NC15FeTNbA Wrought nickel-base superalloy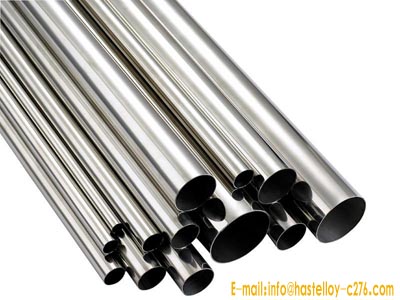 NC15FeTNbA Wrought nickel-base superalloy
NC15FeTNbA Alloy steel is mainly by γ [Ni3 (Al, Ti, Nb)] phase of nickel base superalloy aging strengthening, has good corrosion resistance and oxidation resistance at 980 degree, 800 degree with higher intensity, 540 degree with relaxation has good performance, but also has the forming and welding performance good. This alloy is mainly used in the manufacture of aero engine under 800 degree and requirements and high strength corrosion resistant ring parts, structural parts and bolts and other components, in 540 degree work with medium or low stress and resistance to planar spring relaxation and spiral spring. Also can be used in the manufacture of gas turbine blades. Can supply a variety of sheet, strip, bars, forgings, ring, wires and tubes.
1. NC15FeTNbA Wrounght nickel-base superalloy equal material :GH145, NiCr15Fe7TiAl, NCF750
2. NC15FeTNbA Alloy steel Chemical composition:

C

Cr

Ni+Co

Al

Ti

Fe

Nb+Ta

Co

Mn

Si

S

Cu

P

≤

≤0.08

14.0-17.0

≥70.0

0.40-1.00

2.25-2.75

5.00-9.00

0.70-1.20

1.00

1.00

0.50

0.010

0.50

0.015
3. NC15FeTNbA Alloy steel physical properties:
NC15FeTNbA Alloy steel The melting temperature range 1395-1425 degree.
NC15FeTNbA Alloy steel Density : 8.25g/cm3
4
NC15FeTNbA alloy steel Mechanical properties:
Product

Tensile strength /MPa

Yield strength MPa

Elongation /%

HRC

NC15FeTNb Alloy steel Strip

≤930

-

≥18

-

≥1105

-

≥12

≥30

NC15FeTNbA Alloy cold rolled steel sheet

≤930

≤515

≥30

-

≤930

≤515

≥35

-

NC15FeTNbA Alloy hot rooled steel plate

≥1170

≥795

≥18

≥32

NC15FeTNbA Alloy steel tube

≤965

≤550

≥35

-

≥1170

≥790

≥15

-
Product
About Us
Manufacture